CATEGORY
GLEAMviz 7.2 released
May 2, 2022
We are happy to announce the new release of the GLEAMviz Simulator, which features a complete redesign of the graphical engine components used in the Visualization Dashboard. Version 7.2 switches from OpenGL -deprecated on Mac OSX- to the Vulkan API, and the rewriting of the graphics components brings together higher performances and application stability.
The Analyzer widget has been improved with the addition of some useful features: it is now possible to zoom on specific graph areas and visualize the time series both in linear and logarithmic scale. Also, the geographical unit selector now features a text search box to facilitate the selection of specific cities worldwide with a friendlier approach.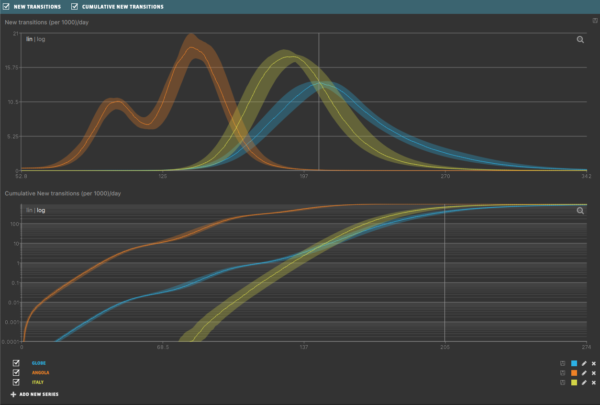 Multiple other minor optimizations have been performed in terms of data management and network communication.
Enjoy the GLEAMviz Simulator Client version 7.2 by downloading it here or by using the built-in upgrade system in previous versions.